ArcGIS Server Application Development
Custom Application Development Services
The CEDRA Corporation, offers ArcGIS Server application development services. Many of these applications are JavaScript based and developed in close consulation with the client to ensure that the desired functionality is achieved. Those interested in a culvert application may want to click on this link to see how culvert field survey information can be displayed in a web-based application. In examining the application note how field reports and images are hyperlinked to the features. Those interested in seeing sewer, water and stormwater features in a web-based application click on this link, while those who are interested in seeing parcels click on this link.
Custom ArcGIS Server Application offering Querying, Identifying, Printing and more Functionality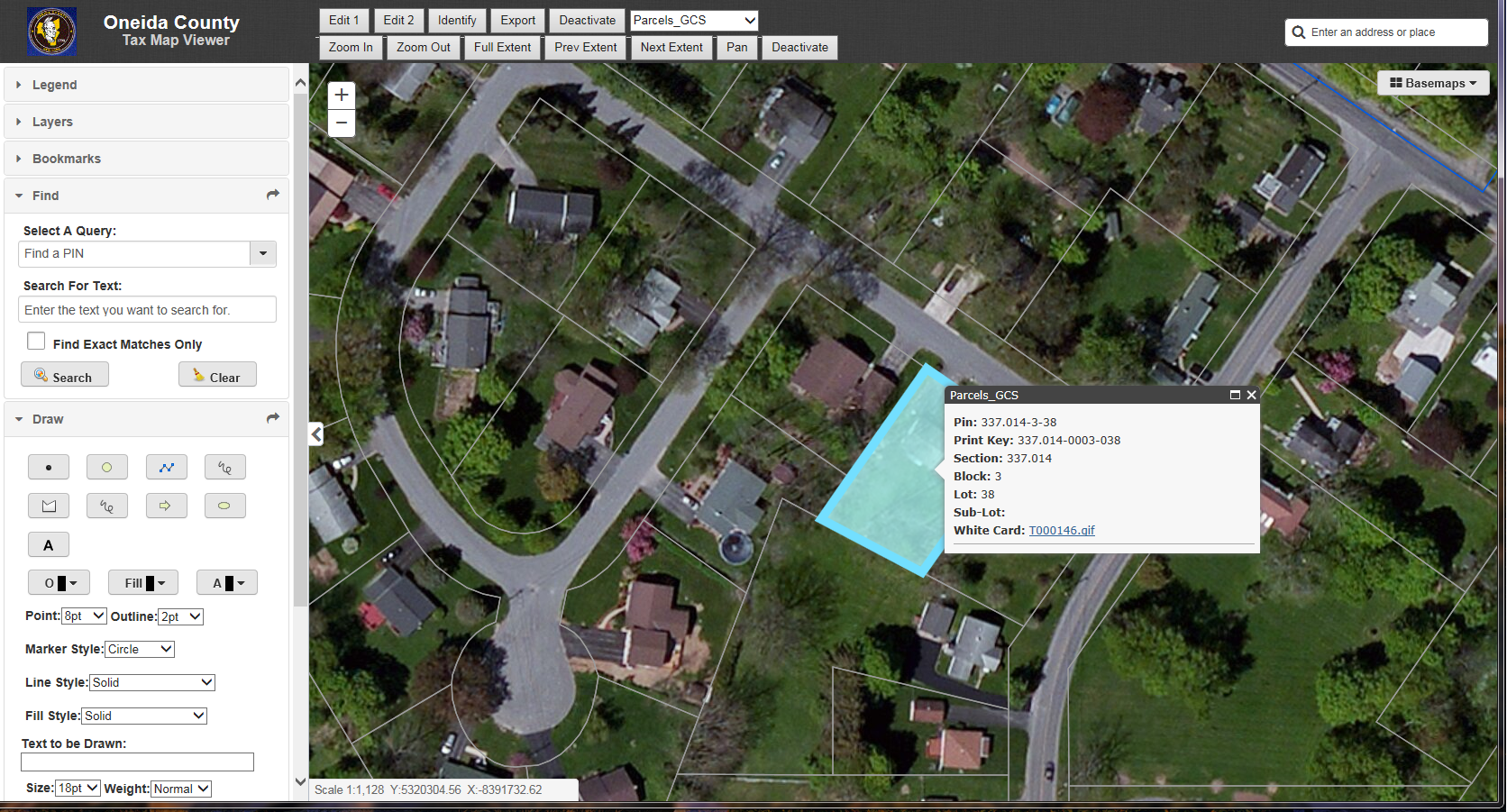 In developing these applications, ArcGIS Server services are utilized. These services can be created by the user or existing services can be utilized. Click on this link to see how two services were created and incorporated into an application enabling the user to query a specific New York State County or Congressional District.

All of the above links are sample ArcGIS Server applications demonstrating the type of functionality that can be provided in a web-based environment such as predefined bookmarks, querying, identifying, printing and adding graphic elements to the map to name a few. Custom map templates can be established to create maps containing the appropriate information describing the map.

CEDRA personnel are also familiar with developing applications using ArcGIS Online. Those interested in learning more on how to create applications using ArcGIS Online will want to click on this link. This link is to a Microsoft PowerPoint Slide Show for a presentation that was made by CEDRA and the City of Edmond at a GIS conference in Oklahoma. The presentation discusses the available development scenarios and presents examples of how the City of Edmond has used ArcGIS Online as well as ArcGIS Server in creating numerous web based applications.
---